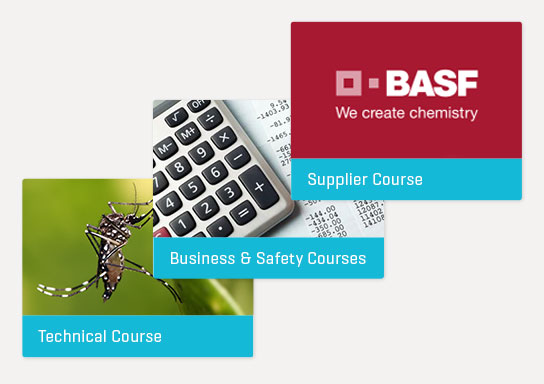 ProTraining gives professionals the knowledge to drive their entire business forward.
In addition to a foundation of Univar technical courses for in-the-field knowledge, ProTraining has recently added 65+ CEU-approved PCT online label training courses, learn more here. ProTraining also features business subject courses, safety courses, and free manufacturer-supplied courses that offer an in-depth product breakdown.
With training options for technicians, owners, managers, and more, ProTraining is the most comprehensive education solution for pest management professionals.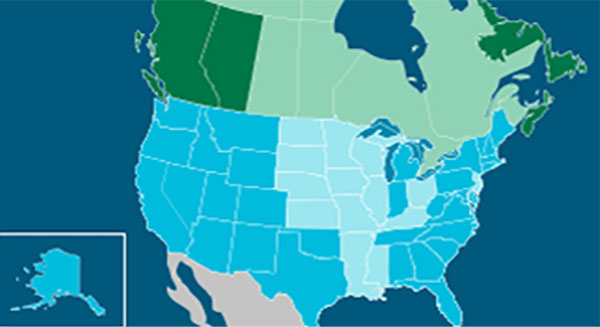 Accredited for CEUs Online
Univar has worked with 40+ state and provincial departments to create content that aligns with licensing and CEU requirements.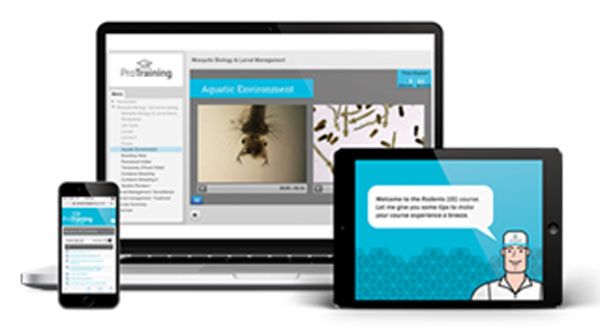 Flexibility Across Devices
Access your ProTraining dashboard and online courses via desktop, laptop, tablet, or mobile device — anytime, anywhere.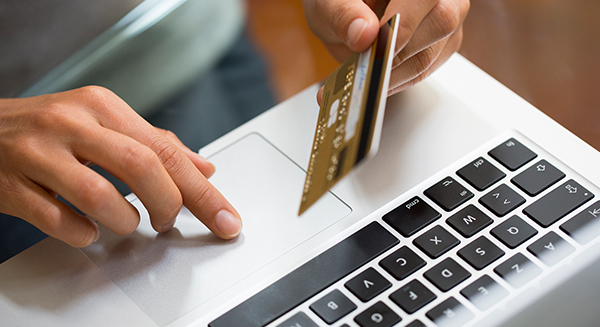 Easy Online Payment
Purchase classes in bulk for your employees and make convenient payments by credit card online.
With so much material on so many topics, there simply isn't a better value for online training in the industry. And with free manufacturer-supplied classes, plus one free technical course per user* every year, your entire company can get started with ProTraining.
*Must be a customer with a Univar Bill To account
Want to know more about online ProTraining?
Still have questions?