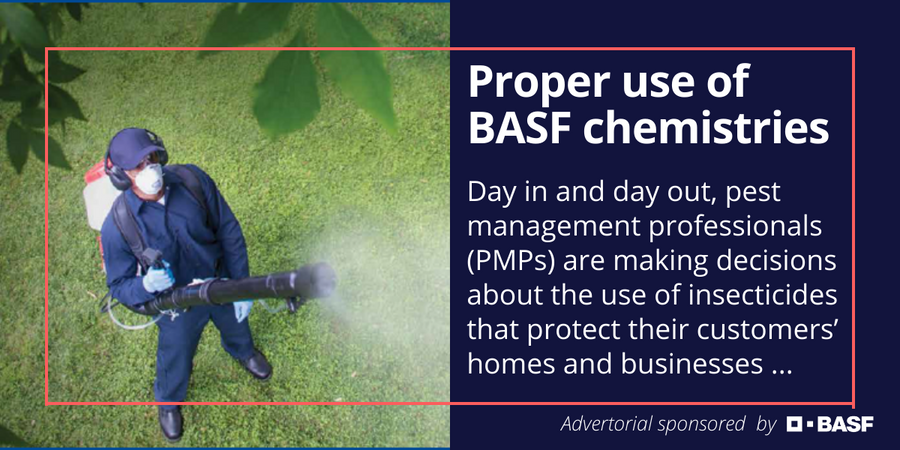 We are committed to the proper use of BASF chemistries
Day in and day out, pest management professionals (PMPs) are making decisions about the use of insecticides that protect their customers' homes and businesses from harmful pests.
BASF develops insect and rodent management solutions for PMPs to control pests that carry and spread disease, contaminate food, and cause property damage. With a portfolio of solutions that meets nearly every need, it is important that we, as a company, demonstrate our commitment to their proper use and reinforce the core principles of responsible pesticide use for our employees, PMPs and consumers.
The PROPER use website from BASF is where you will find valuable information about pests including best practices and environmental responsibility— all to ensure the best results, and safety, possible.
Topics covered on the Proper Use website include:
The ABCs of personal protective equipment (PPE)
Pest identification, application sites and pesticide selection
Reading and following the label
On-target application and responsible use
Proper waste disposal and safe storage

The information on the website may also be useful for consumer education.
For an overview about PROPER use, watch this video:
Empowering You with Knowledge for Pesticide Safety and Success - YouTube
---
View other articles in this category: