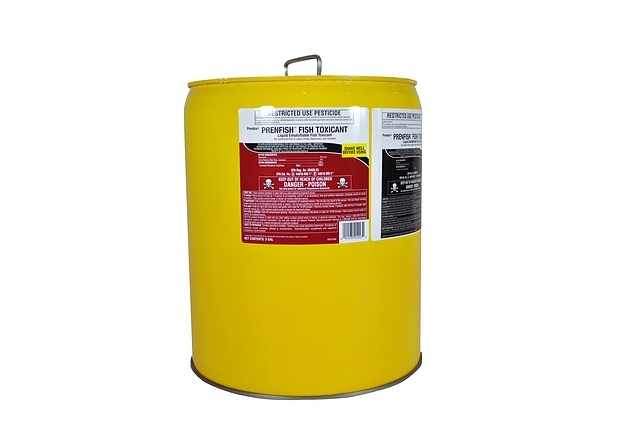 This fish toxicant, available in an emulsifiable liquid formulation, can be counted on for a uniform and accurate application of rotenone when sprayed. Prenfish™ can be applied with multiple methods, both undiluted and mixed.

ACTIVE INGREDIENTS:
Rotenone - 5.00%
Cube Resins other than Rotenone - 5.00%
APPLICATION METHODS:
Underwater application with boom or other mechanized equipment
Aerial spray
Backpack spray
Hand-held or hand-directed nozzle
Drip can
MODE OF ACTION:
Mitochondrial Complex I Electron Transport Inhibitor
PRODUCT SIZES:
1 Gal., 5 Gal., 55 Gal.
EPA Reg. #655-422