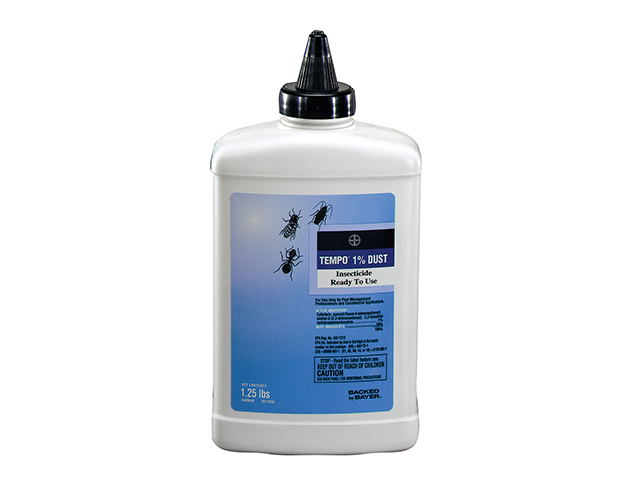 Tempo 1% Dust is a ready-to-use dust that contains 1% cyfluthrin and is especially effective against bedbugs and stinging insects. Labeled for use indoors and outdoors, this product effective residual control of ants, cockroaches, wasps and other pests in difficult, hard-to-reach sites.


Effective pest control with a long residual that will remain active for up to 1 year if left undisturbed.
Low odor and non-staining.
Broad label directions.