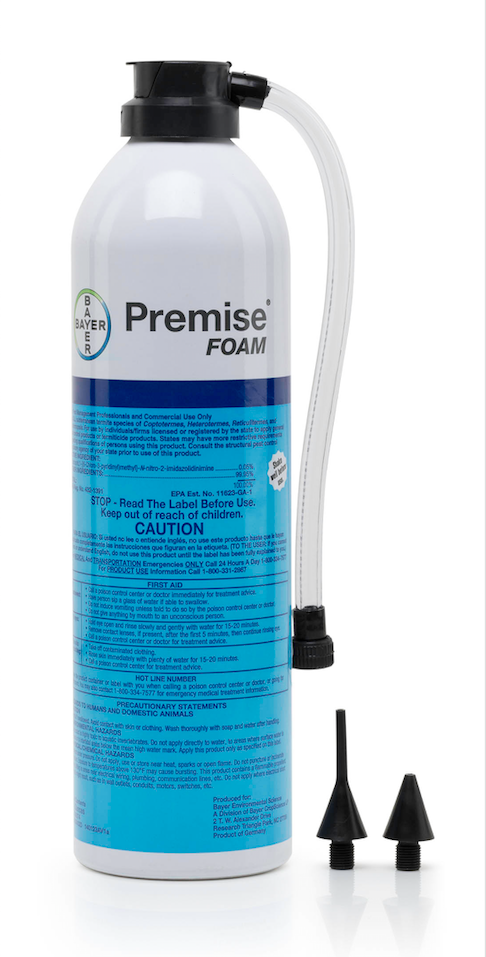 Premise Foam is the only non-repellent termiticide available in a portable instant foam. No measuring, mixing or waiting around required. Premise Foam delivers precisely formulated dry foam every time, under any conditions, to attack termite problems on the spot.

Fast and easy to use – ideal for targeted applications.

Ready-to-use can means no bulky equipment needed.
No setup time or mixing concerns.
Long-lasting residue delivers long-term termite control.
Undetectable by termites.
Expands at a 30:1 ratio to thoroughly cover hard-to-reach areas such as inside termite galleries, wall voids, floor joists and more.