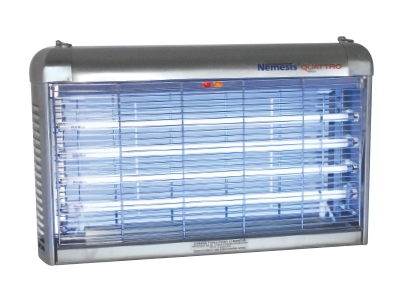 Powerful, energy efficient system for high insect density areas

The Nemesis Quattro combines surpeme energy efficiency with the power to get the job done.

The unique Quantum T5 lamps provide more output in a slimmer design so large industrial areas are no problem. The Nemesis Quattro features energy efficient PestWest Quantum T5 14-watt UVA lamps powered by a state-of-the-art electronic ballast for flying insect management and very low operating costs.