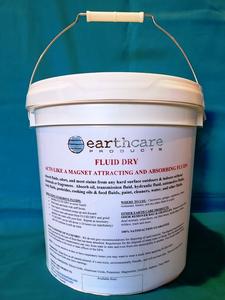 Absorb fluids and eliminate odors from any hard surface outdoors & indoors without chemicals or fragrances. Will remove most stains from concrete and other surfaces.

Use to remove:
Oil, Transmission Fluid, Anti Freeze, Gasoline and other Automotive Fluids, Pesticides, Vomit, Blood, Urine, other Body Fluids, Detergents, Softeners, and Household Cleaners, Cooking Oils, Grease, Milk, Soda, Juices, Sauces, and other Food Fluids, Paint and Resins, Inks and Dyes

Use in: Classrooms, garages, warehouses, shops, restaurant, homes, and any place there is a spill.

Absorbs in minutes, removes odors, odor free, safe and non toxic.