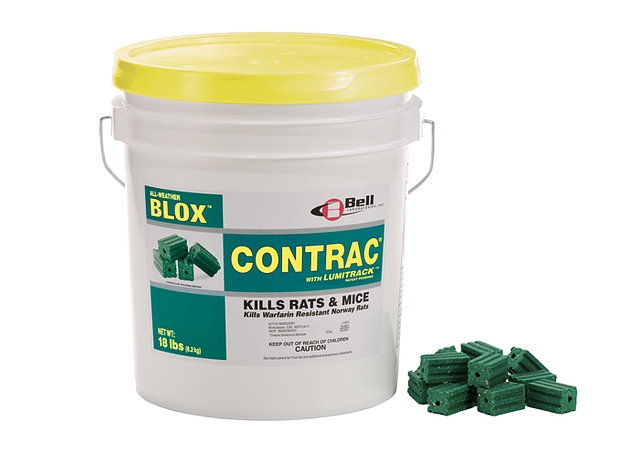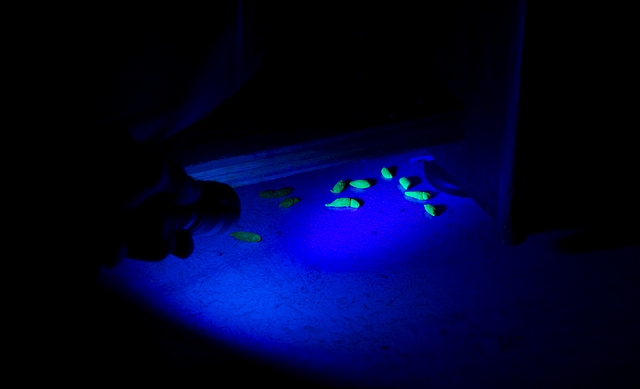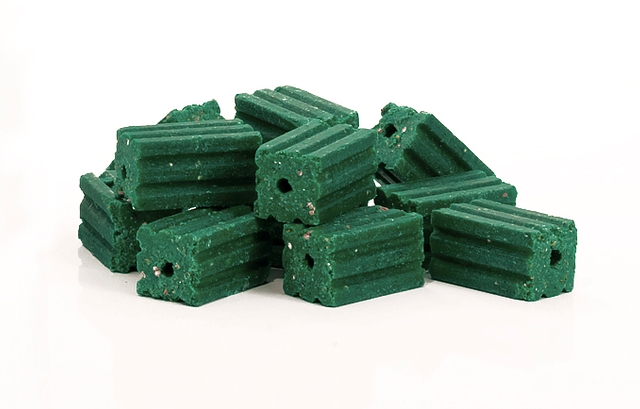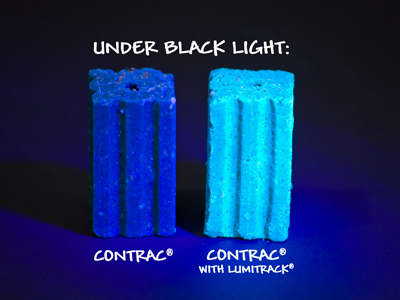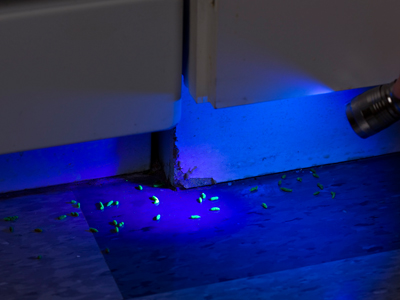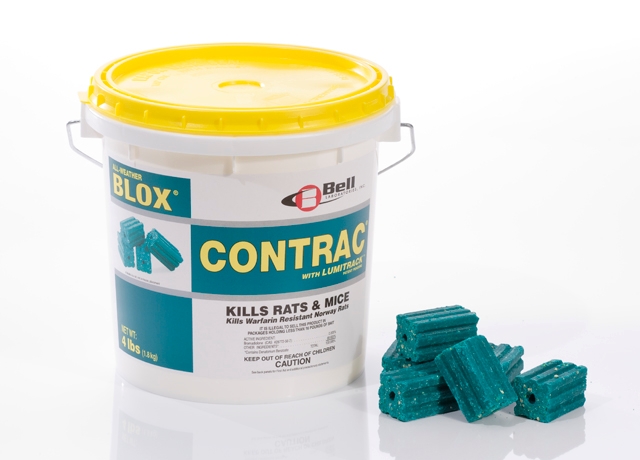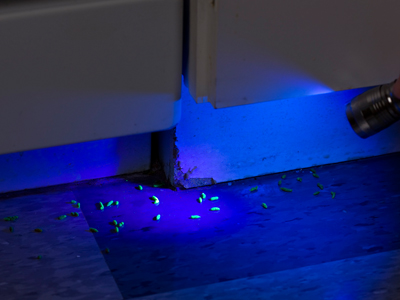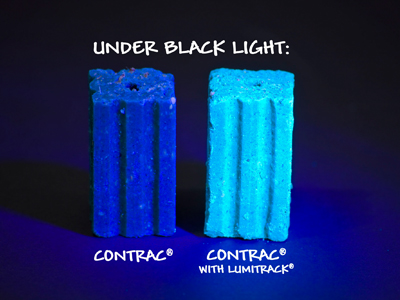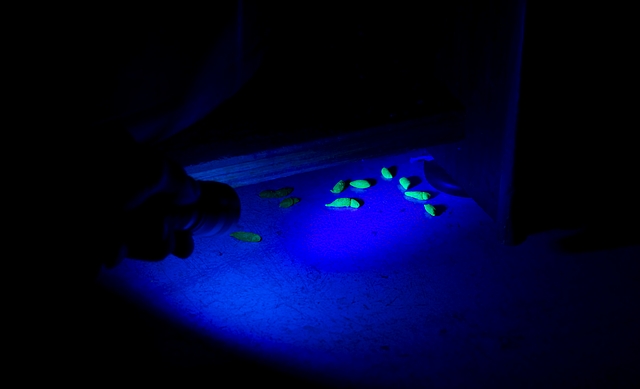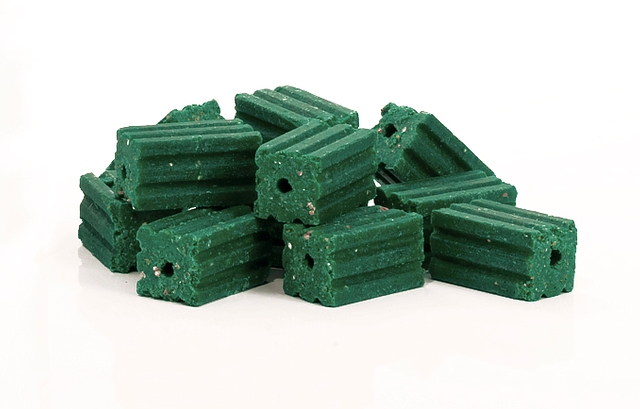 Bell Laboratories' popular rodent bait, CONTRAC, is now available with Lumitrack, a special additive that makes rodent droppings glow bright green under UV light. CONTRAC with Lumitrack is a single-feeding anticoagulant rodenticide containing the active ingredient, Bromadiolone.

With Lumitrack in the bait, PMPs can quickly and easily identify and track rodent movement. When used as a perimeter bait, PMPs can more accurately determine if rodents are gaining access to a building's interior and, if so, where the access points are located.

Identifying rodent's movement gives PMPs valuable insight for establishing additional bait placements or determining where exclusionary or sanitation measures are needed to eliminate rodents. CONTRAC with Lumitrack also helps PMPs track rodent activity in drop ceilings, sub-floors, wall voids and other dark, hard-to-access areas.