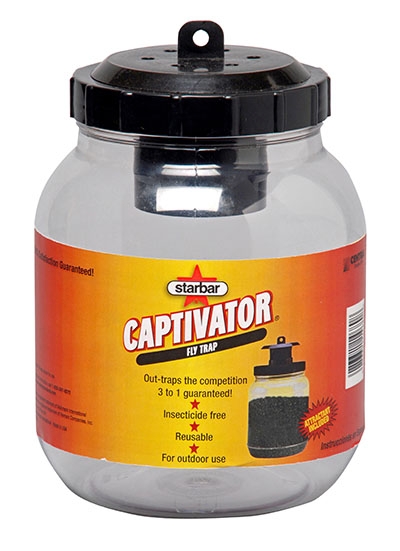 Drawing flies away from food sources, the Starbar® Captivator® Fly Trap locks flies in with its one-way entry system and kills the flies immediately after ingestion. The heavy-duty plastic jug's design makes it a durable and reusable fly control solution and an economical choice.

Controls: Flies and other listed pests

Application This reusable fly trap comes complete with 1 tube of attractant. Ideal for outdoor use, wherever flies are a problem, just squeeze the attractant into the jar and add water to begin eliminating flies.