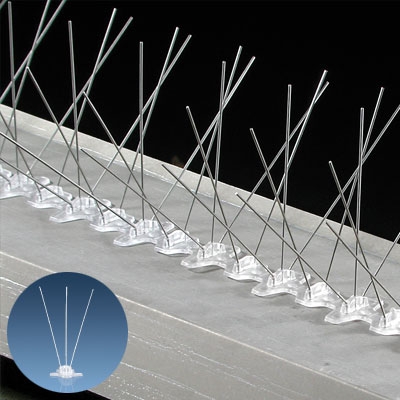 Bird-Flite Narrow (2.5" x 1')
Bird-Flite Bird Spikes are installed on thousands of U.S. buildings with an incredible success rate, even under heavy bird pressure. Its thin, stainless steel rods and U.V.-resistant polycarbonate base are extremely durable and it is also the least conspicuous spike product on the market.

Bird-Flite is available in two additional sizes:
Bird-Flite Wide (4.5" x 1')
Bird-Flite Xtra-Wide (8" x 1').