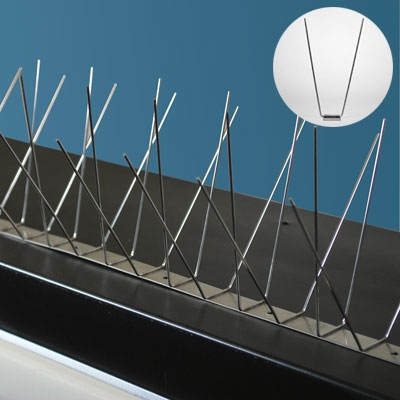 Dura-Spike Narrow (2.5" x 3')
Dura-Spike Bird Spikes are 100% stainless steel and are available in three-foot lenghts for fast application. The base can be cut easily with snips or shears. It curves gently or takes hard bends to conform to the building's features.

Dura-Spike is available in two additional sizes:
Dura-Spike Wide (5" x 3')
Dura-Spike Xtra-Wide (8" x 3').