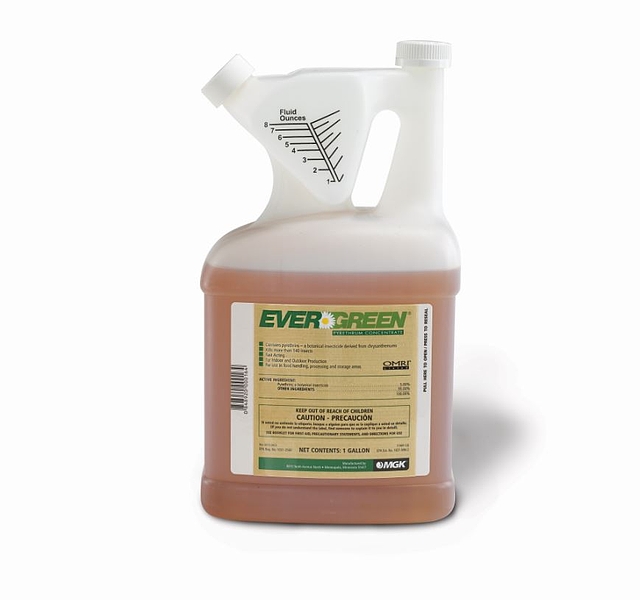 EverGreen Pyrethrum Concentrate is a broad spectrum insecticide that can be used in OMRI listed organic production.


Pyrethrins degrade quickly in sunlight.
Delivers fast, effective control of insects including Ants, Cockroaches, and Stored Product Pests.
Contains unsynthesized pure pyrethrum – a Botanical Insecticide derived from a chrysanthemum flower.
Food and Non-Food Areas of Food Handling & Processing facilities.
OMRI Certified for organic use.