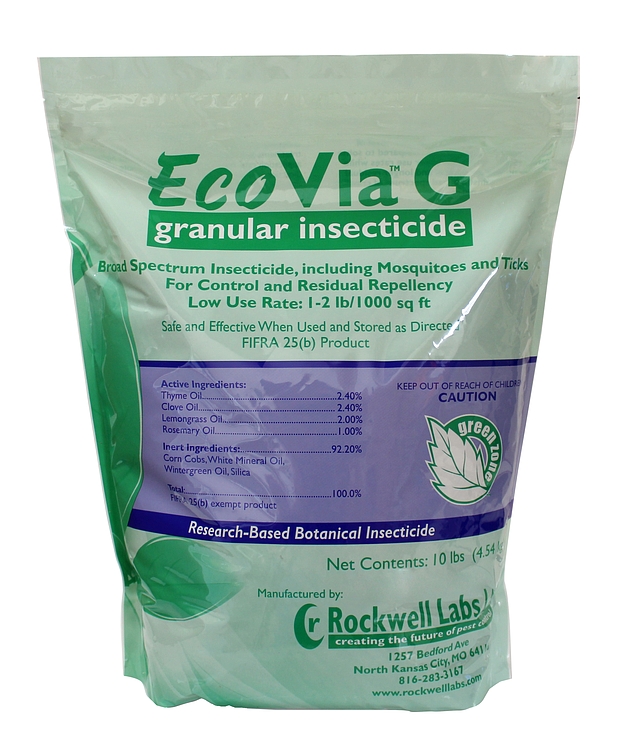 EcoVia G is a highly effective, broad-spectrum botanical granular insecticide that meets customer and regulatory demands for a green solution.
EcoVia G contains over twice the level of active ingredient compared to other 25(b) granules for lower use rates (Only 1 to 2 lbs per 1000 sq ft)
Delivers quicker control and longer residual protection against a broad spectrum of crawling and flying insect pests.
Provides the ultimate in application flexibility with no pyrethroid or neonicotinoid application restrictions.
Can be used for outdoor perimeter and yard application, and is labeled for crawling insects, mosquitoes and ticks. It is the perfect complement to mosquito sprays for targeted applications to landscape areas with heavier growth and the boundary between wooded areas and turf or as a stand-alone full-yard treatment.