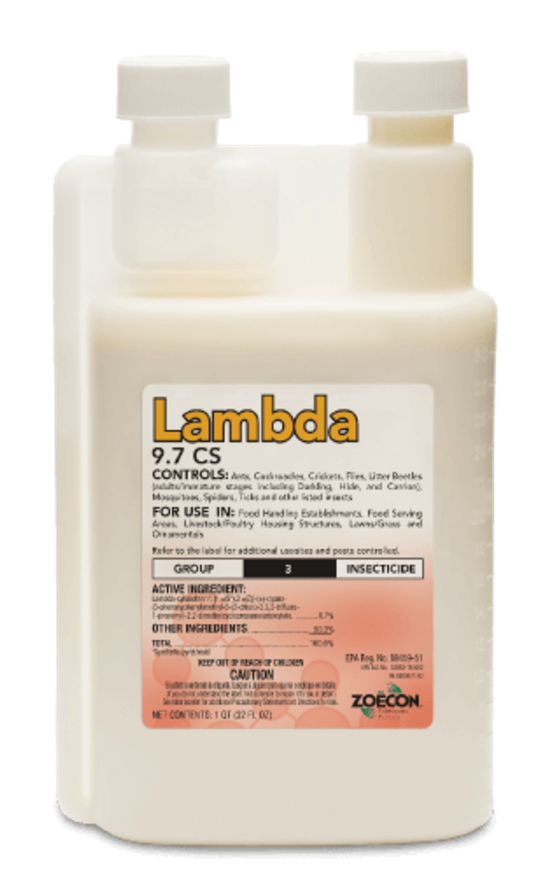 Lambda 9.7 CS An ideal solution for backyard pest control accounts, Lambda 9.7 CS offers effective knockdown of a variety of insects. This encapsulated insecticide will not break down in heat and UV exposure, resulting in a longer residual control and reduced callbacks. Lambda 9.7 CS stays in suspension with no clogging or clumping.

Controls: Ants, bed bugs, beetles, spiders, termites, ticks, wasps and other listed pests

Apply as a crack-and-crevice or spot treatment. Lambda 9.7 CS is approved for use in sensitive application sites, including kitchen as a food handling pest control solution.