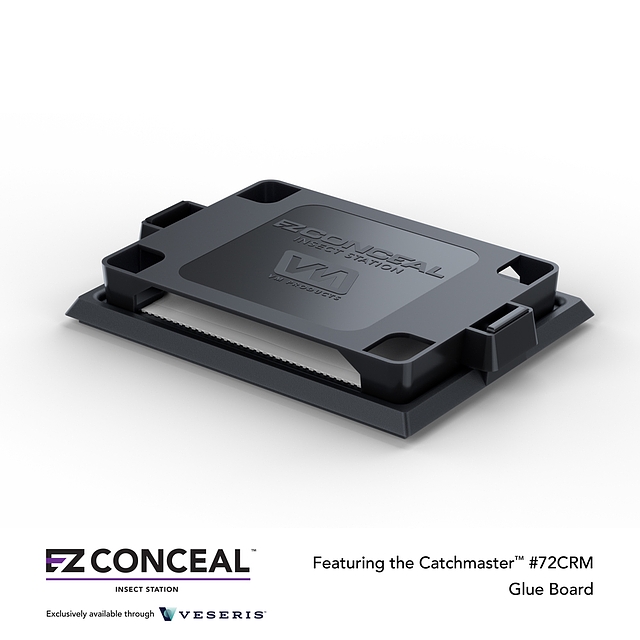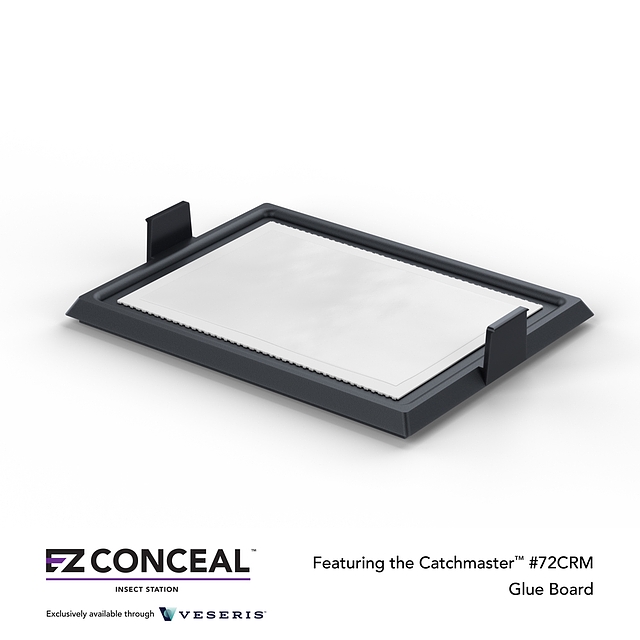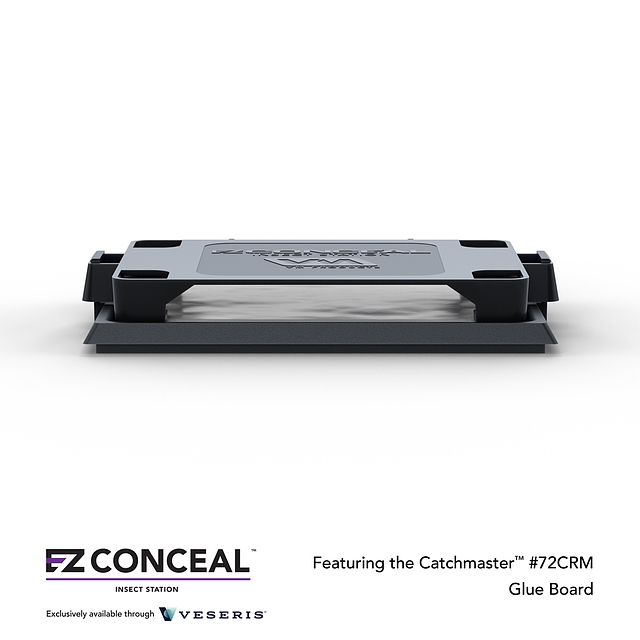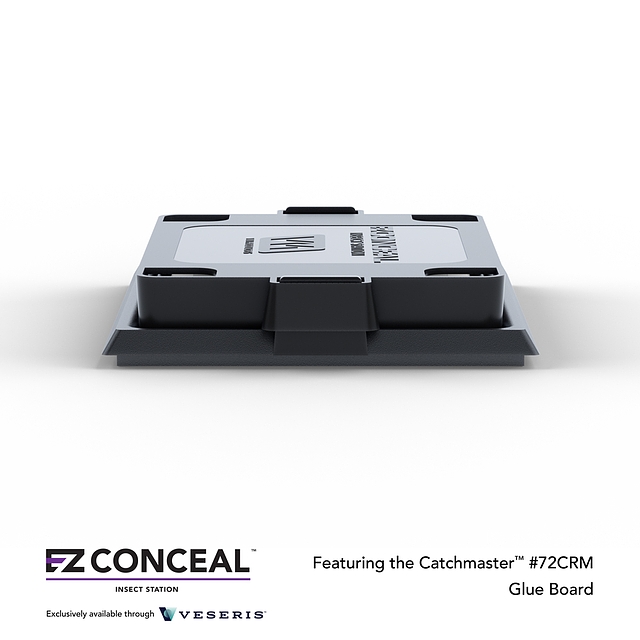 The small, discrete and permanent insect monitoring device that keeps insects hidden on a glue board. This innovative insect station creates brand loyalty and permanent inspection points for the technician. Simply lift off the lid, insert the glue board and/or gel bait, then replace lid.

The station can be secured in any location with the foam backing. To mount the station, simply peel off the backing and place the station where you want it. Station will not move after set in place.

Insect monitoring with glue boards is an essential part of IPM. Insect glue monitors reduce the need for chemical until there is an active infection and when placed properly, allows the PMP to triangulate the harborage area for the roach. The Catchmaster 72CRM glue board is specifically designed to fit in mouse repeaters and perforated three times to create four EZ Conceal boards.