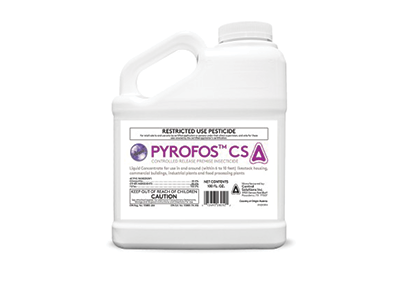 Pyrofos CS is a water-based, slow release microencapsulated formula with CapVantage™ Technology. This product has low odor & reduced applicator exposure with quick knockdown but with very long residual control effect.

For use in commercial buildings, food & non-food areas of manufacturing, industrial and food processing plants, warehouses, ship holds and railroad boxcars.

Controls darkling beetles, ants, flies, crickets, moths, spiders, silverfish, sowbugs, weevils & other listed insects.