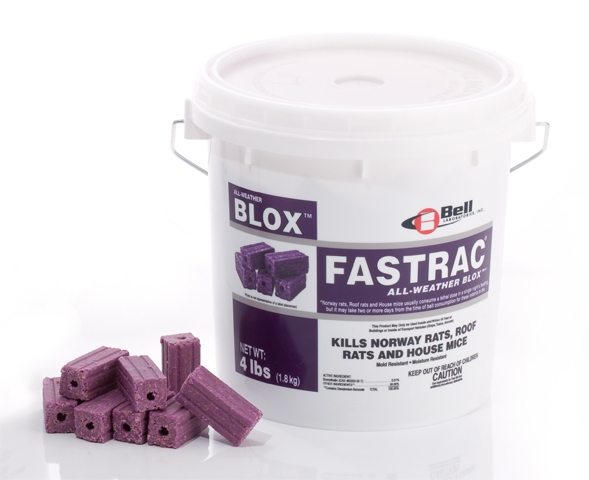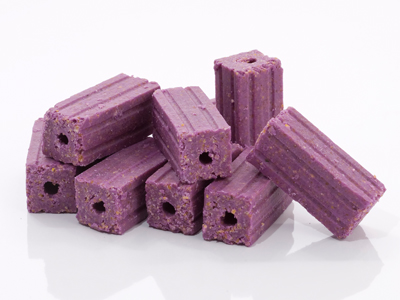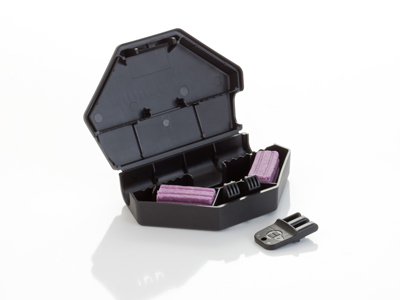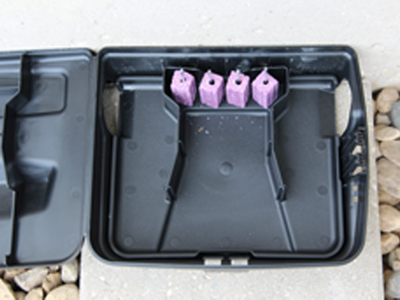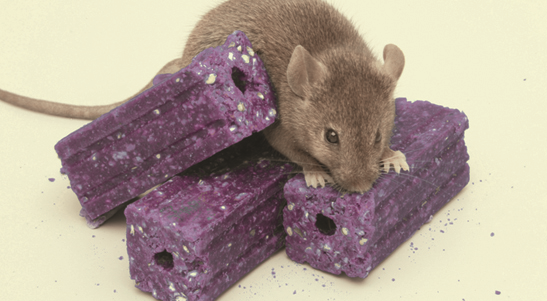 FASTRAC All-Weather BLOX with the active ingredient, Bromethalin, is Bell Lab's fastest-acting rodenticide formulation. An acute bait, FASTRAC gets exceptional rodent acceptance and control, and kills rats and mice in 2 or more days after consuming a toxic dose.

More rats and mice can be controlled with less bait because rodents stop feeding after eating a lethal dose. Technicians save money and bait with FASTRAC BLOX.

Bell scientists developed a method of synthesizing Bromethalin that removes by-products and impurities, yielding the purest, most consistent Bromethalin available. This powerful active ingredient, in combination with Bell's highly palatable formulation, gets dramatic results in rodent acceptance and control.

The BLOX's multiple edges appeal to a rodent's desire to gnaw and BLOX are made with food-grade ingredients and small amounts of paraffin for a highly palatable bait. In fact, BLOX are the bait of choice in the pest control industry.