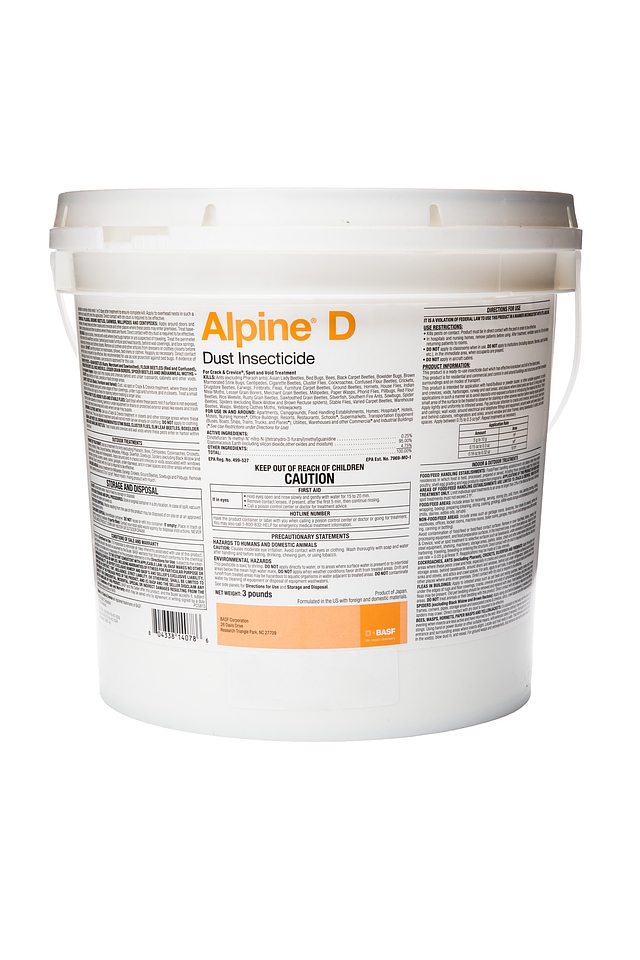 Alpine dust insecticide is the industry's first and only Reduced Risk* nonrepellent dust for long-lasting, broad-spectrum control of crawling and flying insects.

Broad use label for inside and outside non-food handling areas. Broad spectrum label for use on: ants, centipedes, cockroaches, millipedes, spiders, silverfish and other crawling insects.
Doesn't excite stinging insects.
Kills pyrethroid-resistant bed bugs.
Long-lasting non-pyrethroid control of ants.
Lightweight for better coverage and more applications per pound than leading dust.