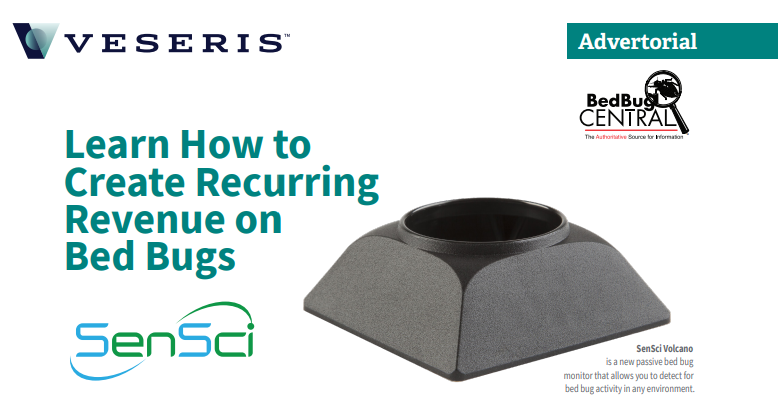 Quarterly pest control services for residential clients are essential revenue streams for pest control companies. Not only do the homeowners feel protected with the services but the pest control company can create recurring revenue streams on insects that the homeowner may not normally call pest control for.
These quarterly services, which cover a wide range of pests, don't typically include bed bugs, however, is there a way to develop a recurring revenue model on bed bugs for pest control companies?
During a case study which examined a local pest control company that serviced over 6,000 homes, to determine if there was a way to build a recurring revenue stream for bed bugs. It was discovered that less than 1% of the homes came down with bed bugs but the homeowners saw the value in having the program.
So how can you create recurring revenue on bed bugs within the homes that are already receiving quarterly services? Simple – use our model to see an increase in your bed bug revenues!
Residential Bed Bug Assurance Program
On your initial service, install SenSci ActivVolcano™ around all beds and the most used couch.
Every 3 months during home inspections, drop off new SenSci Activ™ bed bug lures for the homeowner to install or can be installed by a technician for an upcharge.
A client with the Bed Bug Assurance Program is covered for bed bug services if bed bugs are detected.
*Program excludes clients with current bed bug infestations until they are 100% eliminated.
Benefits of Implementing the Bed Bug Assurance Program
Initial install and inspections should only take about 45 minutes
Only 15 minutes per year of admin work
Total manpower investment per year: 1 hour Pricing
Cost of device
Approximately $150 per hour
Common landing price per year: $275 - $325
---
View other articles in this category: