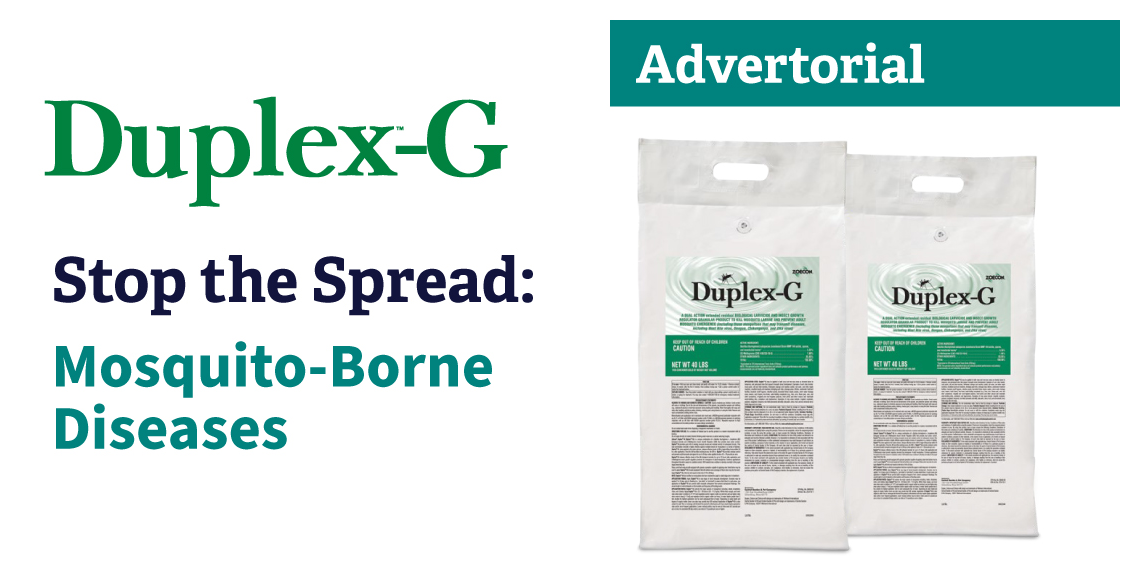 Controlling container-breeding mosquitoes
Mosquitoes are a vector for a variety of diseases including West Nile virus, Eastern Equine Encephalitis, Dengue and Chikungunya, as well as the emerging threat of Zika virus. Mosquito-borne diseases are a serious public health concern and according to the CDC, they are among the most complex of all infectious diseases to control. With the public health at the heart of everything MADs and PHOs do, it's important now more than ever to arm yourself with information about the specific illnesses spread by mosquitoes and how to reduce the risk of infection.
Integrated Mosquito Management
Endorsed by the CDC, employing integrated mosquito management (IMM) methods is the only way to ensure that mosquito populations are effectively controlled, as well as the diseases they carry. Successful IMM programs are designed to attack mosquitoes at each stage of their life cycle.
In addition to using the right professional products, there are also some important steps homeowners can take to help protect them and their family from mosquitoes and the diseases they carry. Mosquito prevention is all about source reduction. Remind homeowners how important it is to tip any standing water on their property to eliminate breeding sources. Teach homeowners to pay attention to the following common mosquito breeding hotspots that tend to collect water in backyards:
Pool covers
Trash/recycling containers
Watering cans
Old tires or tire swings
Children's toys
It's also important to change the water on a weekly basis in receptacles that need it, such as birdbaths or wading pools, fill in tree rot holes, hollow stumps, and natural land depressions that hold shallow water, and clean clogged roof gutters.
Mosquito Control Made to Last
At Central Life Sciences, insect growth regulators have always played a key role in our highly successful and proven line of mosquito management products. Our founders discovered the molecule (S)-methoprene, the original IGR, and our commitment to innovation and environmental compatibility has never wavered. Mosquito Abatement Districts and Public Health Officials can turn to Altosid® larvicides and Duplex™ products.
---
View other articles in this category: