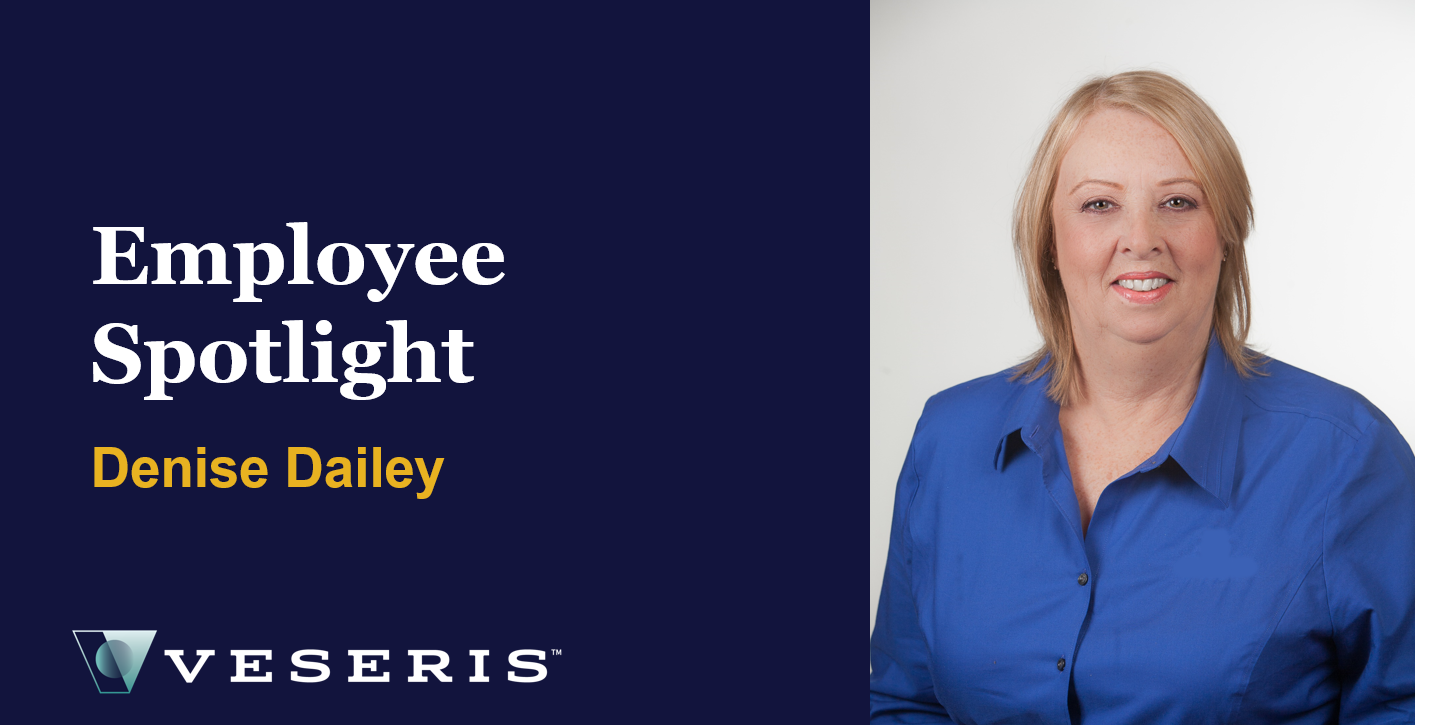 Denise is not your typical Grandmother. That being said, she exhibits qualities that would make anyone feel like family when around her. Denise is a Sales Administrative Manager for Veseris and has been a team member since 1987. She joined Veseris on her 7th wedding anniversary and as she describes it, "It was a perfect match for me, I have kept both my career choice and the husband! We celebrated 39 years in June, and I celebrated 32 years with Veseris, half of my adult life! Two wonderful unions I would not change."
Throughout the years, Denise has picked up an overabundance of knowledge that she has made her mission to pass on to others.
As a self proclaimed "Jane of all trades and master of none" Denise spends her working days on all facets of the business. Denise has a commitment to top-of-the-line customer service and runs the show with an open door policy. She loves to lead her employees but as she says, "I don't ask anyone to do anything I wouldn't do myself. It makes for a fun work day." She is the type of leader that makes sure she follows through and stands behind her employees through thick and thin.
When Denise does get home from work her more traditional grandmotherly duties take precedence. She has four grandchildren and one great grandson who born in Sept 2018. She spends her time now making plans to visit her great grandson, and of course his parents who are in the USAF, stationed in Jacksonville, AR. She's gone from attending their baseball games, choir recitals to enjoying new adventures with teenagers. It's never a dull moment. Her family also has a love for Disney and does have a fun tradition of all 10 going together as much as possible. These trips have involved many adventures both at Disney and on the way (after all she does live in Florida).
Whatever the adventure may be, Denise is ready to meet it full on, her goal is to always see the positive side and most importantly she wants to teach and continue to learn along the way.
---
View other articles in this category: