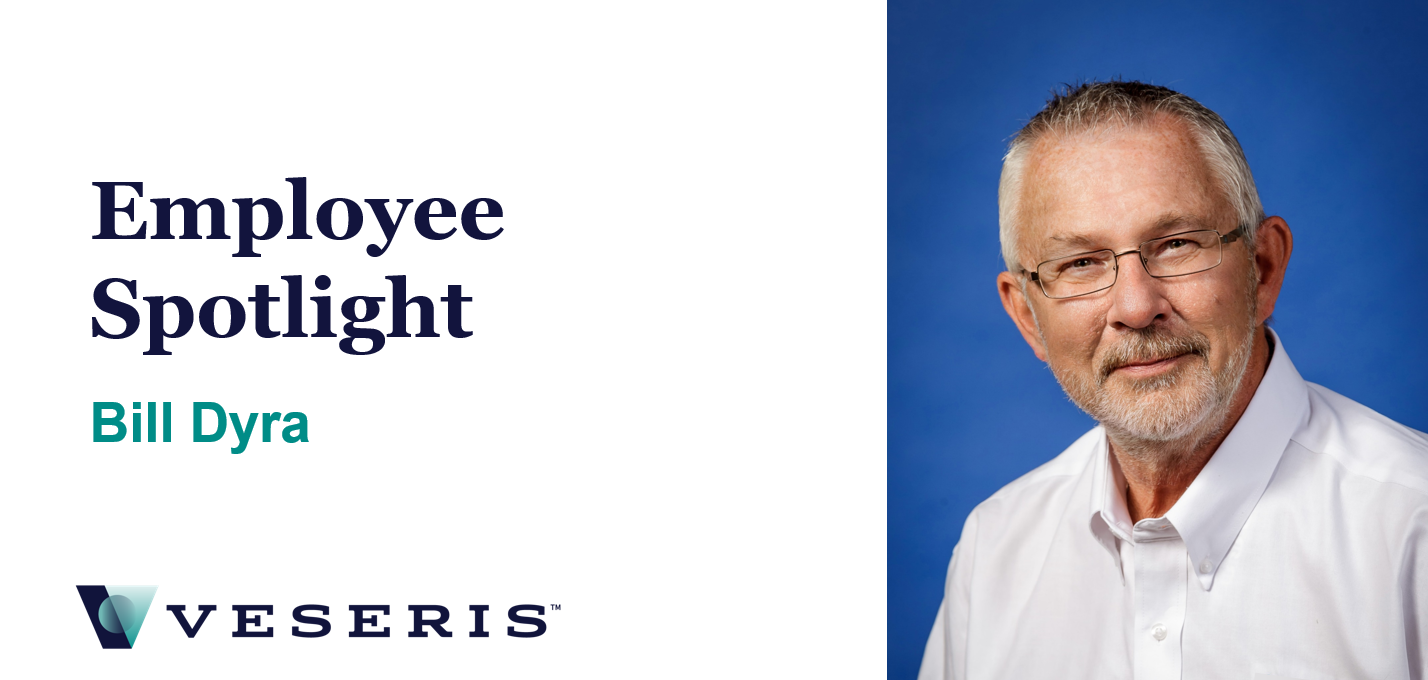 Culture. Customer Service. Teamwork. Bill Dyra uses these three keywords to describe both his success and Veseris'. Whether it is at work or at home teamwork comes first for Bill. Bill relies heavily on his Veseris team and Sales Managers for support due to the fact he is only in the office around 2 days a month. The other days Bill can be found traveling from Wisconsin to Chicago to Minnesota to Northern Illinois and back again. While he is out on the road it's up to his team members to keep everything running smoothly.
Bill is no stranger to teamwork at home as well. As a huge Northwestern University sports fan, he has fond memories of watching his son play on the 1995 football team that made a exciting run to the Rose Bowl.
A veseris employee for 30 years, Bill currently is an Account Executive. As the years have gone on he notes that technology has really changed the way the business runs. "The customer is a lot more detail oriented than in the past so that means our customer service has to be a focus, " he says. How do Bill and his team achieve their goal of great customer service? It's accomplished through personalized emails, training on a regular basis, individualized service and more. All this is a ton of work, especially because Bill typically works with larger companies as customers.
On top of everything Bill does on a daily basis, Bill finds time to dedicate to the Greater Chicago Pest Management Alliance (GCPMA). He is a founder and lifetime achievement award winner of the GCPMA. Which is comprised of over 240 companies that meet a few times a year.
---
View other articles in this category: