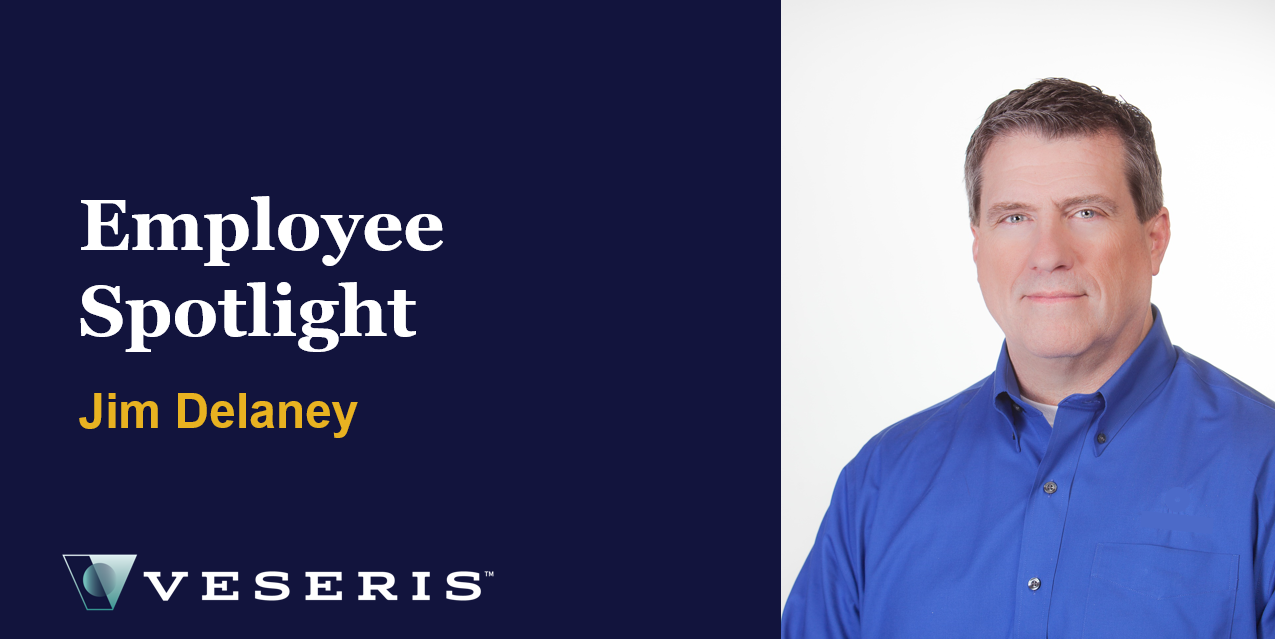 When Jim Delaney started at Veserisin 1983, Ronald Reagan was president, Billy Martin managed the NY Yankees and Michael Jackson's Thriller was number one on the charts. A lot has changed in the past three decades, but one thing has remained the same: Jim loves his job just as much today as he did in 1983. Actually, he may love it even more.
Jim has grown from a young Customer Service Representative to one of two Regional Directors in the country. In between, he has held positions as a Veseris Sales Representative, Field Sales Manager, Area Department Manager, Sales Team Leader, and District Manager. Today his position as Central Region Director puts him in charge of parts of 40 states.
On any given day, Jim could be found optimizing facilities and processes, developing strategic plans or working with his direct reports including sales, customer service, and operations. Jim says that's something he enjoys most, "The people are my favorite part of my job. I love the passion they have for the job, each other and their customers."
"We're proud of our business success but we can't be arrogant about it."
Jim believes even in this day of advanced technology, people need personal acknowledgment and face-to-face relationships, and this is what Jim tries to cultivate in his managers. He spends a lot of time teaching them one-on-one how to build those in-depth relationships that Veseris has always been known for.
Jim says from the sales folks to the customer service representatives to operations, "We all have a relationship with customers. Everyone within our group understands that without the customer and the sales to the company, none of us would be employed."
He realizes that part of Veseris' success is because of their focus and determination. He says that Veseris doesn't try to be something it's not, "We are distributors. That's what we do."
The one thing Jim wants everyone to know is that Veseris has a passion to help customers grow their business. Although he admits that they are a lean machine, he loves the fact that everyone is willing to jump in and get the job done, "We're going to take care of the customer one way or another."
---
View other articles in this category: