The PestWeb Podcast episode 6: How to upsell mosquito control services along your routes
---
As mosquito activity grows, pest management professionals across the country are boosting business by adding mosquito control services to their existing routes. In this episode, Veseris specialty business manager TJ Shelby shares tips for upselling these exciting offerings.
TJ brings longtime experience as a former board director for the Utah Pest Control Association and an active member of the American Mosquito Control Association. Listen as he breaks down the basics of public health, recent industry trends, and mosquito control essentials by clicking the audio player below.

What are mosquito control services?
Mosquito control describes a process by which a PMP uses a control mechanism to lessen the presence of mosquitoes.
These services are typically requested and paid for by a client who wants the nuisance of mosquitoes removed from their property. While complete eradication is unlikely, the goal is to minimize the number of mosquitoes to a level where the customer can be more comfortable.
What is the difference between mosquito control and public health?
The public health industry is largely guided by city, state, and federal programs seeking to protect the health of their constituents, rather than to eliminate nuisances. These initiatives often focus on larger risks such as West Nile virus, Chikungunya, dengue virus, or Zika virus.
Unlike mosquito control services, these programs are typically funded by taxpayer money.
What are the differences between mosquito control services and structural pest control services?
They're actually quite similar. Most of the differences are a matter of tools and lingo — for instance, "perimeter spray" versus "barrier treatment."
The Integrated Pest Management approach also shares many of the same guiding principles with the American Mosquito Control Association's Integrated Mosquito Management protocol — such as starting with the least invasive approaches to resolve issues.
What does the mosquito control industry currently look like?
Both mosquito activity and mosquito control services are growing rapidly, according to PCT's State of the Mosquito Market Report.
This growth is thanks in large part to recent technological advancements, including new multipurpose tools for backyard barrier treatments. PMPs can easily take advantage of these new offerings to protect their customers.
What advantages do PMPs have when it comes to mosquito control services?
In addition to already having personal relationships with their customers, most PMPs already own most of the necessary equipment and products in their arsenals. Aside from items like backpack sprayers, mosquito control doesn't require additional dedicated trucks or tools to get started.
What's an example of a business that has benefited from adding these services?
Jason Crawford, owner of Lake Conroe Pest Control in Texas, has seen a major increase in business from offering mosquito control services via In2Care Mosquito Traps and barrier treatments.
He's found it helpful to educate his customers on how the traps work, both in person and through videos on the In2Care website. The traps are pet and pollinator-friendly, making it an easy upsell for any customer who wants to enjoy their backyard.
Jason has even begun offering one-time fogging services for events. His team will fog an area a few days before a holiday like the Fourth of July to ensure mosquito-free festivities. The service has been so successful that Jason is looking to hire an additional technician.
What are some proven approaches to upselling mosquito control services?
Some PMPs provide mosquito control services free of charge to a core group of customers in exchange for feedback and publicity. Others simply announce the new services to their customers. And in some cases, customers ask their PMPs outright for help managing mosquitoes.
Across the board, having an existing relationship with a client makes it much easier provide mosquito control services as an add-on.
TJ has seen some businesses use door hanger fliers to target specific neighborhoods. If one resident is complaining about mosquitoes, there's likely an opportunity to treat many of their neighbors' homes as well.
How much should I charge for mosquito control services?
It depends on the region — rates vary from market to market. A typical barrier treatment only requires one or two gallons of product. And chances are, technicians already have a reason to be on site.
With that in mind, it's not uncommon to be able to add $30 to $90 to an existing monthly contract. The key is to give the customer a price that is already familiar to them. For example, you could charge the same amount you would for placing and maintaining an In2Care Mosquito Trap that you would to manage a rodent station.
How can a public health specialist help pest management professionals?
At Veseris, public health specialists provide mosquito control training and assist sales reps by answering questions and providing a second set of eyes.
For instance, TJ once helped an abatement manager by walking a problem area with him in person. Together, they identified the grass as being too wet and too long. And because the site hosted local sports leagues, it was unfit for a truck-mounted fogger. They decided to involve the county parks and recreation department to manage the grass more effectively.
Shop mosquito control products mentioned in this episode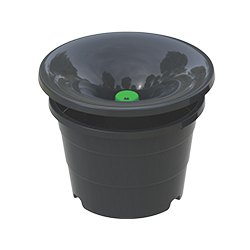 In2care Mosquito Trap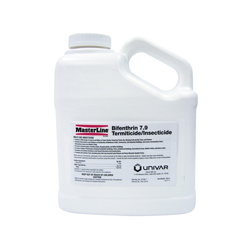 MasterLine Bifenthrin 7.9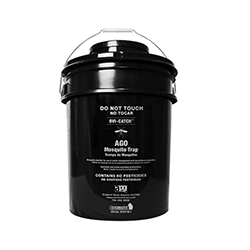 Ovi-Catch AGO Mosquito Trap
Want to learn more tips for growing your business?
Click here to listen to more episodes of the PestWeb Podcast.
---
View other articles in this category: