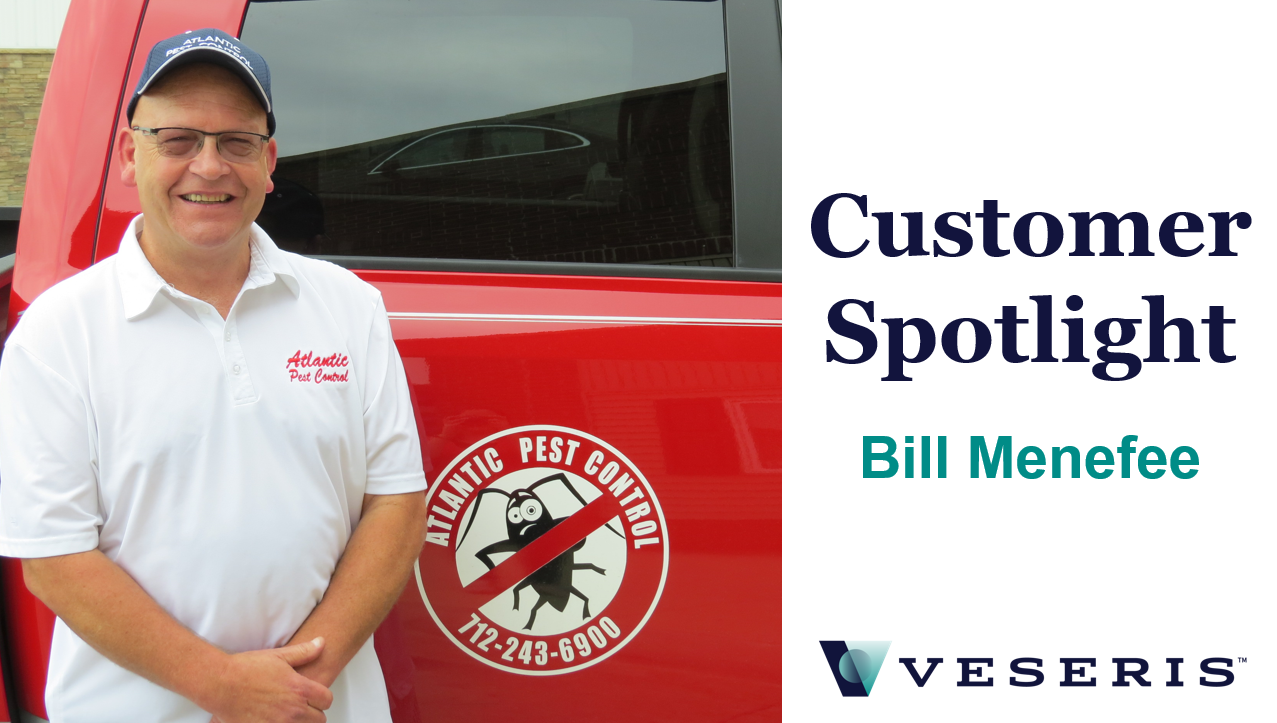 Ask Bill Menefee what initially drew him into the pest control industry, and the answer is simple.
"I like people," he says. "And I like helping people."
12 years ago, Menefee was a facility manager at a frozen foods company when he heard the owner of Atlantic Pest Control was looking to sell the business. Intrigued, Menefee went on several ride-alongs.
He loved it — so much, in fact, that he bought the business. And little by little, he learned the ropes, gained experience, and grew the company.
Today, Atlantic Pest Control has 9 employees and an expanding clientele of both business and residential customers. Exciting as that growth is, Menefee is committed keeping every interaction personal and meaningful.
"If there's a newspaper out, we'll take it in," he says. "If there's a water leak, we'll let the customer know. We've taken customers' kids to school if they need a ride. We go out of our way to do whatever it takes."
That's why Menefee likes working with his Veseris rep Jeromy Baumbach. Like Menefee, Baumbach isn't afraid to roll up his sleeves on a Friday to help with a school's cockroach problem.
Menefee says that's the result of focusing on relationships, rather than just jobs. He's gotten to know his customers and seen their children grow up. He cares for his clients, and he genuinely enjoys helping them.
"It's not just about being the hero," Menefee says. "It's fixing customers' problems so they don't have to worry about getting bitten by bed bugs or having roaches running all over. It's about letting customers go back to their normal lives."
---
View other articles in this category: