The Power of ProCenters
Essential knowledge and tools under one roof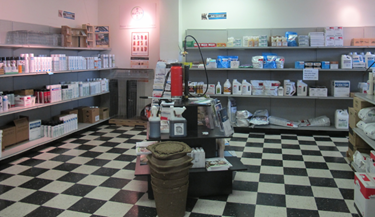 From our Online Store to our mobile-friendly ProTraining platform, Veseris brings tools and expertise to customers wherever they go. That includes giving PMPs and managers the option to walk into a ProCenter that houses the service and products they need — all in one place.
That's why Veseris operates over 60 ProCenter locations across the country. Each store location functions as a local hub with quick access to essential products and knowledge. ProCenter visitors get the exact tools they need, in addition to helpful pest and product guidance from our experienced team of experts.
Deal-seekers can find a number of ways to save in stores. Every month, ProCenters feature special promotions on some of our most popular items. Customers can quickly find products and promotions using our powerful kiosks, which can also display and print labels and SDSs in minutes.
In addition to tools, ProCenters are a source of valuable industry knowledge. Our highly trained staff can give useful advice about our full inventory of products and the pests they're designed to treat. Customers can dive even deeper into specific tips and techniques during key manufacturer events and CEU trainings held throughout the year. Many ProCenters also offer ProTraining in person from industry experts.
Our ProCenters reflect one more way Veseris delivers a full range of solutions — online, over the phone, and in person. Whether you're getting product or getting advice, Veseris and our ProCenters are close by with the right people and tools to go farther.
---
View other articles in this category: