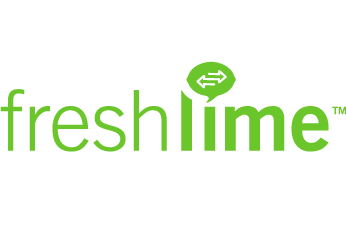 It's 3am when an area homeowner wakes up from what they thought was a nightmare only to look down and see an ACTUAL WOLF SPIDER on their arm. They scream! Shake the sheets! Jump out of bed and grab their computer. Their only thought is… "Why didn't I get on a regular pest control schedule??? I need someone to come over here and kill all the bugs, NOW!!!"
What's their first stop? Google… They type "Pest Control near me" and a list of businesses come up. But it's 3am. Luckily, the 2nd one down on the list is YOUR BUSINESS and you have FreshLime WebChat on your website. They type in "I NEED HELP - KILL ALL THE SPIDERS" expecting no response. It's 3am afterall.
Instead - AVA, your FreshLime Virtual Assistant pops up and says "No problem - I can help you with that. What's your first and last name? What's your phone number? We will call you ASAP and get you on the schedule."
Now isn't that convenient customer interaction?
It basically adds up to 2 things:
A more qualified lead for your business
An experience your new customer-for-life won't soon forget
The FreshLime Customer Interaction App uses SmartConnect technology to make sure you are the first to respond to customer needs 24/7/365 - whether through a WebChat message on your website, a text to your landline, or through a customer scanning one of our unique Scan2Chat QR Codes.
It's simple, really. Your customer reaches out to you, and FreshLime's technology responds to their inquiry automatically and intelligently. You get to watch it all in real time in the FreshLime App - the one inbox for all your customer communication.
You choose when to respond from within the app, your centralized inbox - FreshLime's Message Center - and your customer receives a message from you in the most convenient way they prefer - through a text or chat.. The FreshLime SmartConnect solution makes connection faster, business seamless, customers happy and revenue skyrocket.
FreshLime also automates other important tasks, like sending review requests and engaging with your existing customers by email and text on a regular basis to keep showing them the love.
These days, customers won't wait for a call-back. They want to reach you and hear back immediately. Make it easy for your pest control business to do that with Pest Control Customer Interaction - by FreshLime's SmartConnect platform.
Click here to learn more >> FreshLime
---
View other articles in this category: