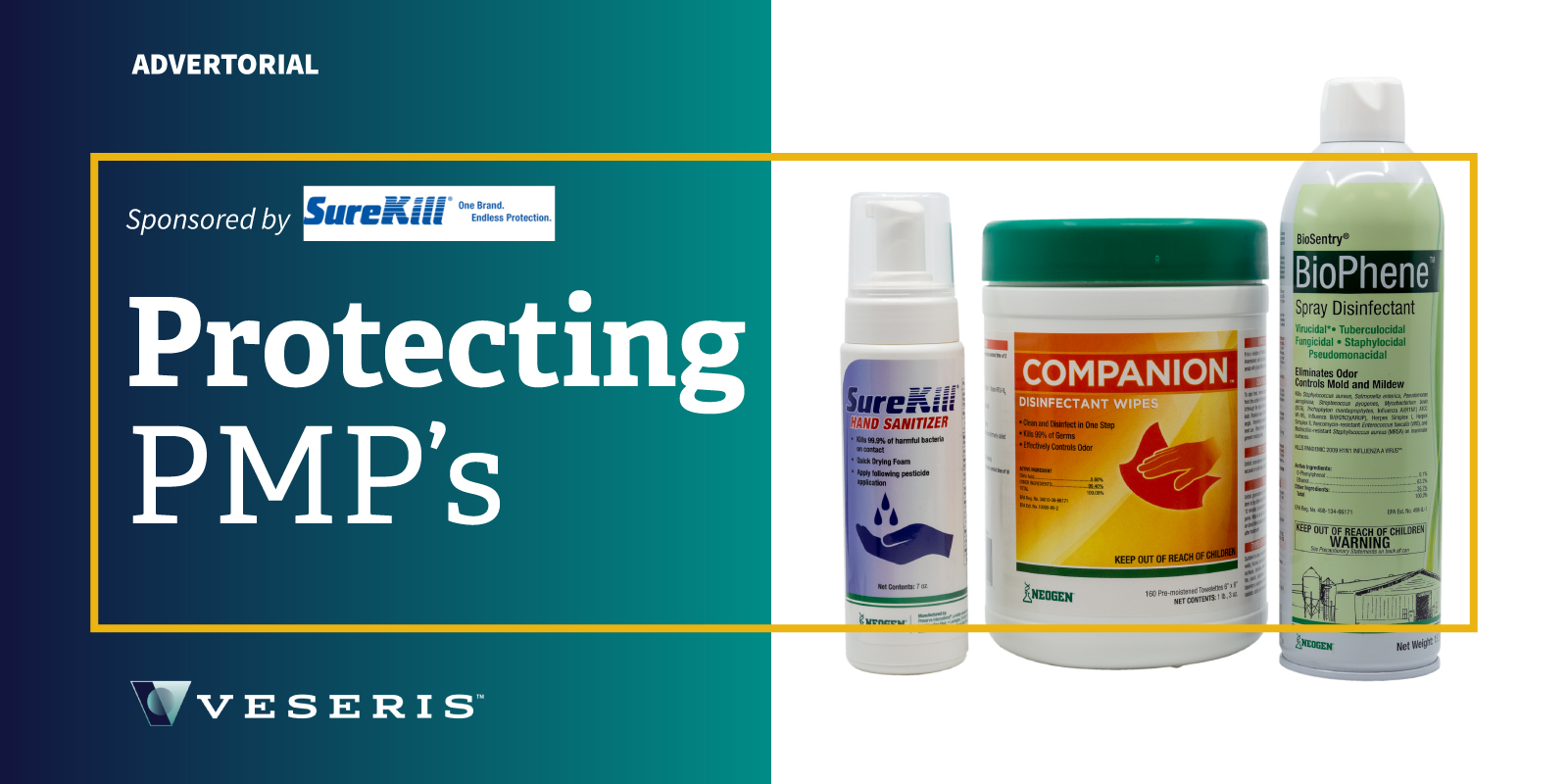 The Covid life is coming up on its one-year anniversary. Not one person in this world is planning to celebrate the historic year of loss, tragedy, lockdowns and tough times. But with all anniversaries, you typically find yourself looking back and replaying the last 12 months, whether it be good or bad, looking for ways to make the next year even better.
As an industry, we found ourselves in a unique situation of battling pests we could not see, to protect the public's health in ways we are not used to and not prepared to handle. PMP's found themselves reading new labels, deciphering viruses, and trying to educate the public on a pest that we knew very little about. While it is difficult to see an end to our new normal of disinfection and biosecurity measures, now is a good time to step back and evaluate our protocols and determine what we can do better.
With all the Covid related measures, we are seeing reductions in food-borne illnesses, pest-related issues, and other viral transmissions. Perhaps what we have found is our lack of cleaning and disinfecting surfaces and everyday use items, lead us to the need to reevaluate and change some of our habits. As an essential worker, what has changed in your daily routine?
From day one as a newly employed PMP, you are taught safety measures such as wearing long sleeves and pants, gloves, eye protection, and shoe covers. But there are other very important routines to protect yourself from environments you work in. Let's face it, most areas PMP's work in are not the cleanest when it comes to harmful pathogens on floors, countertops and door handles. The biggest question we get is, "We wear gloves almost all day, so why do I need to waste my time with extra cleaning?" Although a great point, the bigger consideration is what equipment and other tools of mine did I touch while I had my gloves on?
Challenge yourself to take one service stop and reflect on everything you touched with gloves on. Your service vehicle is a great start: steering wheel, door handles, handheld electronics, hand sprayer, bulb duster, bait gun, tool bag, just to name a few. Now that you are done with everything you are required to have gloves on for, think about all the tasks you complete after taking them off. What we find is a very similar lists when comparing the two. So how do you provide better protection for you and your customers?
PMP's should have three key items in their service vehicle: spray disinfectant, disinfectant wipes, and hand sanitizer. These items provide the most versatility when disinfecting surfaces, whether it be for our own protection or going above and beyond for your customers. Implementing these disinfecting steps into your everyday routine will help ensure a safer work environment and give you peace of mind when finishing your route for the day.
NEOGEN offers these unique products in our SureKill line, including SureKill Hand Sanitizer, Companion Wipes, and BioPhene Disinfectant aerosol. All of which are approved for everyday protection against SARS-CoV-2 and other microorganisms. NEOGEN is a global leader in biosecurity and manufactures over 30 different EPA and FDA registered products in the United States. Our business is providing solutions to protect people against harmful pathogens in any industry.
---
View other articles in this category: